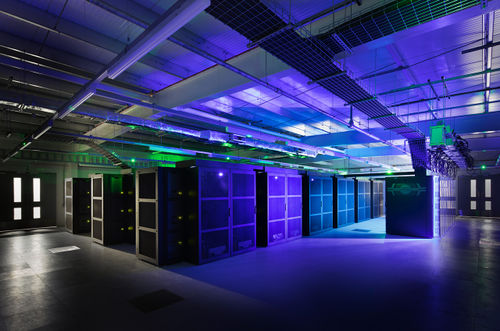 Met Office/NERC Collaboration HPC
Monsoon2
Introduction to the Monsoon service
Monsoon (previously referred to as MONSooN or Monsoon2) is the HPC hosted at the Met Office in Exeter and is a key piece of underpinning infrastructure for the Joint Weather and Climate Research Programme (JWCRP), a strategic partnership between the Met Office and NERC, which aims to improve collaboration between scientists funded by the two organisations by facilitating:
Sharing of modelling results
Joint development of software
Access to Met Office data
The Monsoon service originally started on 1st December 2009 and ran until 2017. In April 2017 a new contract was agreed to coincide with the new HPC being installed.
The Monsoon service currently consists of:
a 556 node Cray XC40 system, that is ~20,000 compute cores in total (The login nodes are an Ivybridge chip, the compute nodes a Broadwell chip)
1008 Tbytes of fast storage, for /home and /project disk areas
a postprocessing (linux) system
Further information on Monsoon can be found in the Monsoon2 User Guide
Running the UM on Monsoon
Only UM versions later than 10.x (ie. Rose/Cylc based versions) are availabe on Monsoon.
Instructions for setting up and running Rose/Cylc suites on Monsoon can be found here
Help and Support
For help and support on the Monsoon service users should contact:
Monsoon support (monsoon AT metoffice.gov.uk) for all questions about service delivery, login issues, and current or potential collaborative project proposals.
CMS Helpdesk for all questions relating to running the UM on Monsoon.
Further information can also be found in the Monsoon User Guide available on MOSRS